Regular price
$100.00
Sale price
$55.00
Unit price
per
Sale
Sold out
Share
Description

Looking to purchase smaller quantities? 

Product Information

Care Instructions
Ceramic Coating Applicator
Our Microfibre Ceramic Coating Applicator is Perfect for all types of ceramic coatings which require a very thin and even application with minimal absorption. Seams are sewn on the inside so they will not scratch your paint.
Soft microfibre
Soft foam
10cm x 4cm x 4cm
Minimal absorption (plastic covered sponge)
Looking to purchase smaller quantities? 
Size: 10cm x 4cm x 4cm
Colour: Blue 
Blend: 80% Polyester / 20% Polyamide
Material: 100% Microfibre
Country of Origin: China
Once the Applicator has been used with a ceramic coating we recommend not to reuse. Always have a few fresh applicators on hand.
View full details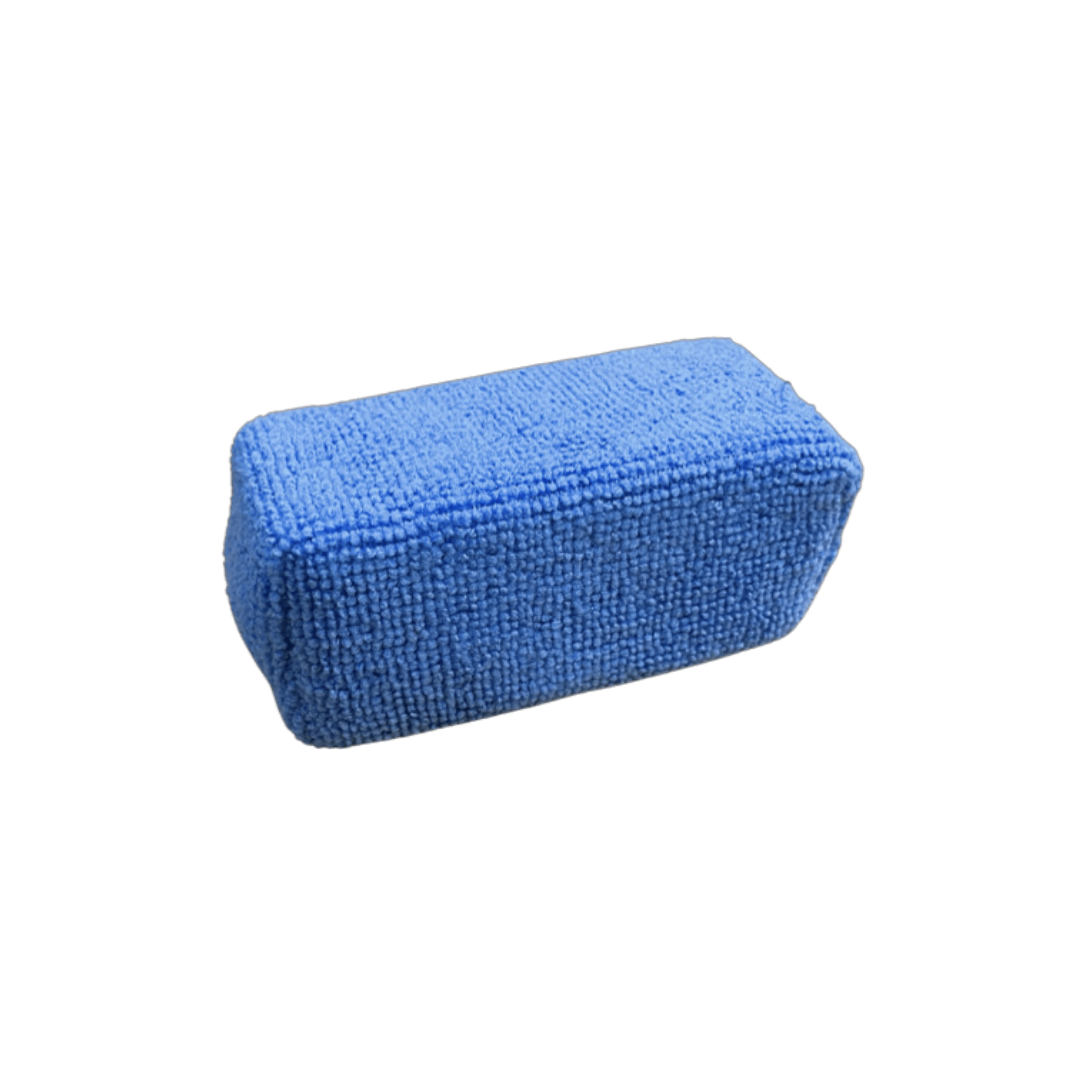 Have a question about this product?
Ceramic coating applicators
I have been using them for a long time now.
Great value and good quality.
Excellent coating applicator
The applicators are super soft, so are great for bodywork or wheels. They contour to any curves and lines which is handy, especially when coating intricate wheels. The seam is a little annoying but I just don't use that side which means it does not get in the way.
These are my new coating applicators going forward, for bodywork, wheels & interior leathers
Detailers dream
Ive been using these for a while now and deadset Im thoroughly impressed with these. It's a high-quality tool that delivers exceptional results. The microfibre material absorbs just the right amount of coating and allows for smooth and precise application. It's easy to handle and provides great coverage. I wouldn't hesitate to recommend this applicator to any car enthusiast or professional detailer.
Bloody brillant
I couldn't be happier with the Microfibre Ceramic Coating Applicator. It's a top-quality product that delivers exceptional results. The microfibre material is absorbent, allowing me to apply the ceramic coating evenly. The design makes it comfortable to hold and manuver. It's a must-have tool for anyone looking to achieve a showroom-worthy shine on their vehicle. You'd be a fool to think these arent the best u can get at the moment.
Great Applicators. Highly recommend
These are my go to applicators I always get a uniform coating.
Love them.